DAILY PICK 7 CONTEST - Pick 7 NBA winners and win $1000 click here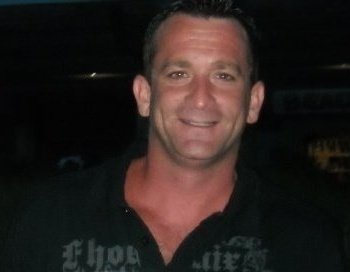 CHAMPIONSHIP SUNDAY 4-TEAMER & WEEK

$99


CLICK HERE
vs.
vs.
TODAYS FREE WINNER IS:
NORTHERN IOWA (-14)

Dear player,
I have won the AFC & NFC CHAMPIONSHIPS four straight years and the information that I have acquired this year will not be the exception. No one can analyze point spreads and help you manage your money better than me. With what I have coming in this Sunday its the type of information that I want to be judged upon and should be bet accordingly.

As my gift to you I'm giving you both CHAMPIONSHIP WINNERS and both totals Sunday plus an NCAA Hoops 2-teamer tonight for just $99 and as an added bonus I am giving you a week of non-stop Basketball action on the house by clicking here. I am also guaranteeing a perfect 4-0 (ATS) Championship Sunday SWEEP or I am giving you my Super Bowl parlay FREE!

That's right under a hundred bucks and you get the best games of the year at the best time of the year from the best Football and Basketball handicapper in the WORLD, Tony Delvechio! Call me right now at 1-800-615-7068 to get on board directly with me or sign up online by clicking here for this incredible deal!
ANNUAL CHAMPIONSHIP OFFER GO 4-0 OR YOU GET THE SUPERBOWL FREE!

I don't care if you bet $100 a game or $10,000 give me a shot to show you my winners and help you manage your bankroll and I guarantee you will win like never before. Bet all four games straight up with a 4-teamer round robin (six 2-teamers), three 3-teamers and a 4-teamer. a $200 bettor makes $4,400, $500 bettors make $22,000 and a $1,000 bettor makes $44,000 on Sunday alone.

Call me right now at 1-800-615-7068 and let me explain in detail how this will materialize. Trust me gentlemen I have clients that started playing with me in early September of 2014 that now are betting 10 times what they were playing then! This weeks information will show you what I'm capable of and make no mistake about it Sundays AFC & NFC Championship games are going to be easy sweep for me and all of my clients! I am worth a call to discuss this and you can guarantee that I will pick up the phone.

I'm sure that many people who read this think its crazy to pay for picks but if you compared my clients profits verse any player that did this on there own you would see in black and white that my fees are insignificant. For those who aren't familiar with me, check my bio out at www.tonydelsports.com or call me direct at 1-800-615-7068 it won't be a waste of your time and at the very least will be a free education.
ANNUAL CHAMPIONSHIP OFFER GO 4-0 OR YOU GET THE SUPERBOWL FREE!

Please understand that betting is no different than investing in any thing else, but because It's viewed as entertainment people think its okay to pick there own games. A very costly way to have fun and for some financial suicide.

I have 20 years of well-developed connections in the industry and an ethical approach in handling my clients funds. Let me teach you the right way do this and we will make a ton of money.

Sincerely,
Tony Delvechio
Phone: 1-800-615-7068
Text: 1-516-398-4988
Email: tony@tonydelsports.com
www.tonydelsports.com